Updated 10/25/2023
Please note that the U.S. Food and Drug Administration has extended the "use by" date for many Indicaid COVID-19 home test kits.
READ THE FULL LIST HERE
---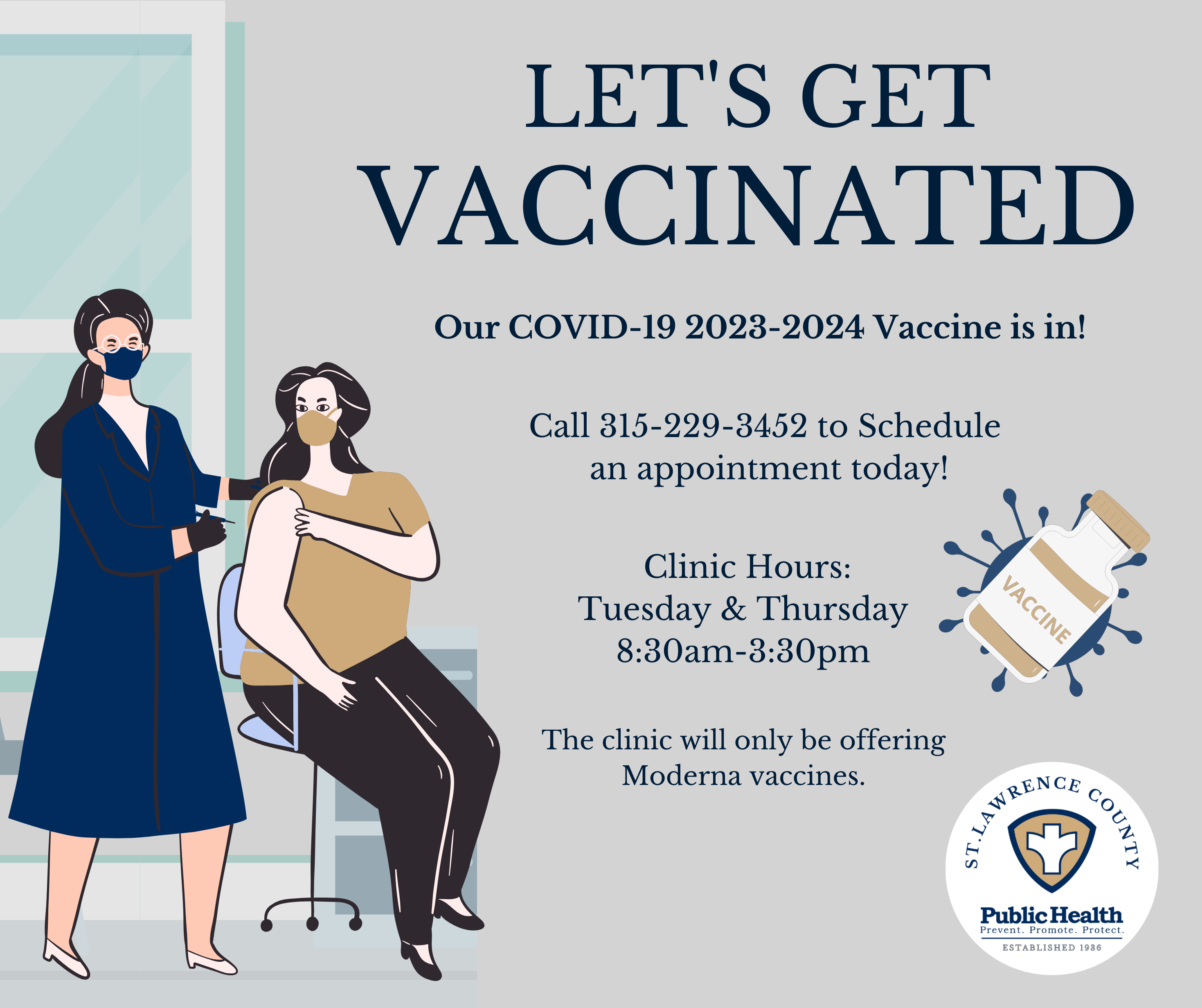 ---
COVID-19 Vaccine Information
NYS Vaccination Hotline: 1-833-697-4829
The hotline is open 8 AM - 5 PM, Monday-Friday.
COVID-19 vaccines are available statewide through pediatricians, doctors, healthcare providers, pharmacies, local health departments, Federally Qualified Health Centers, rural health clinics and other locations across New York State. Visit vaccines.gov or text your zip code to 438829 or call 1-800-232-0233 to find locations near you.
---
Quick Links
NYS Department of Health Latest COVID-19 Vaccination Information
NYS Department of Health COVID-19 Vaccine Frequently Asked Questions
What to Expect After Getting a COVID-19 Vaccine
Understanding How the COVID-19 Vaccine Works 
---
Travel Guidance
Don't travel while sick. Check CDC guidance for additional precautions, including testing and wearing a mask around others.
---
Updated School Guidance
Updated School Guidance - updated 8/22/22
FAQs related to COVID-19 2022 - 2023 (For School Districts)
Updated Mask Guidance for K-12 Schools - updated 3/2/22
---
Other COVID-19 Resources
New York State COVID-19 Updates and Information
Call the New York State Department of Health Hotline at 1-888-364-3065
Ask a Doc - Local Providers Call Back Individuals to Respond to COVID Questions
Fort Drum Regional Health Planning Organization (FDRHPO), in collaboration with its healthcare partners across the region, has launched a new initiative for North Country residents to submit their COVID vaccine-related questions online to be answered by a call-back from a local medical provider.
Click here to ask your question.
---
Successes Through the COVID-19 Pandemic Response
Click here to view our newsletter that highlights all of the department's success through the pandemic response. (9/23/22)
---