Multi-Use Recreational Trail System
Multi-Use Trail Opens May 15 for the 2023 Season, Permits Are Now Available for Purchase At Businesses Listed at The Bottom of the Page and Online in the "Purchase Trail Permit" Link Below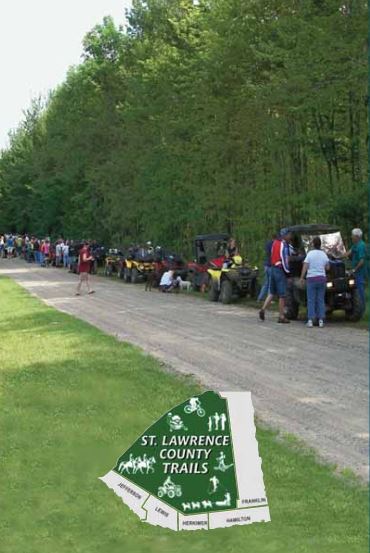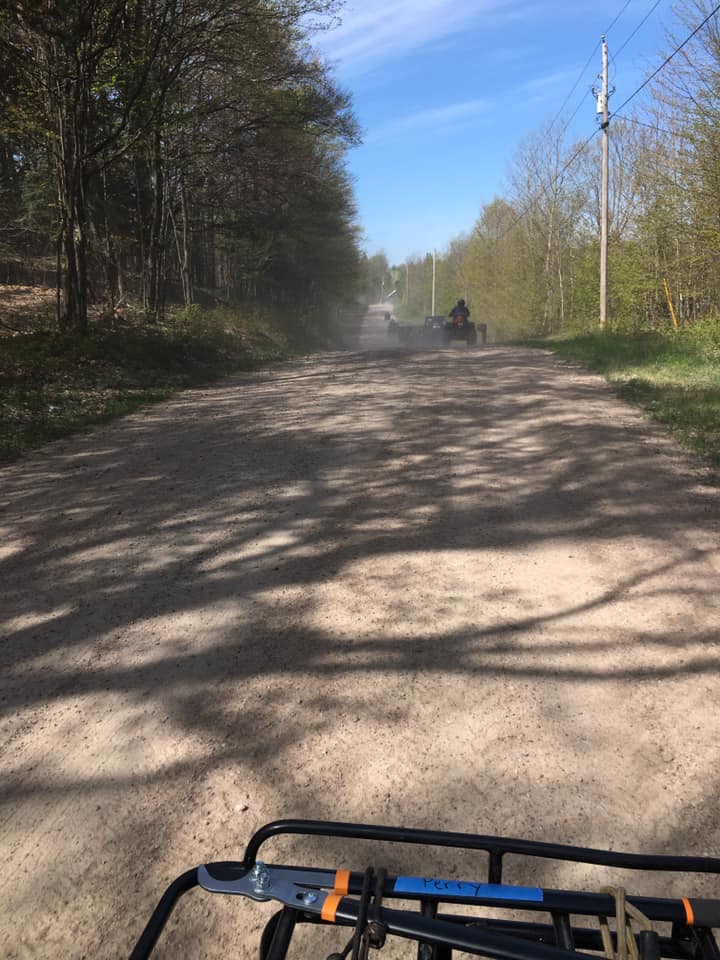 The annual St. Lawrence County OHV Permit is $65 for the first OHV, with a $20 discount if you are a member of a local ATV/OHV Club with an active Trail Agreement. ATV Club Membership can be purchased with your permit. Any additional OHV permits permitted to the same household are $20 per OHV (Copies of insurance must be uploaded to prove same address).
A Trail Map will be provided with purchase of each Trail Permit.
A 3-day pass (three consecutive days) is $20 per OHV.
If you have any permit issues or concerns, please contact the St. Lawrence County Department of Highways at (315) 379-1542.
Permit Sellers
Location

Address

Hours


GT's Restaurant



1156 NY-115, Russell, NY 13684

Wednesday - Saturday: 11 am to 8pm
Sunday: 9am to 7 pm

RMR Bar & Grill



3927 NY-56, South Colton, NY 13687

Monday - Thursday: 3 pm - 10 pm
Friday - Saturday: Noon - 2 am
Sunday: 7 am - 8 pm

St. Lawrence County Chamber of Commerce




101 Main St 1st floor, Canton, NY 13617

Monday - Friday: 9 am - 4:30 pm


ABCD Hardware & Supply




648 NY-11C Winthrop, NY 13697

Monday-Friday: 8am - 5pm
Saturday: 8am - Noon

Boyces General Store




3914 St Hwy 56 South Colton, NY 13687

Monday - Sunday: 6am – 7pm

Fun Unlimited




2068 NY-812, Gouverneur, NY 13642

Monday - Friday: 9am - 5pm
Saturday: 9am - 1pm

MotoSports World




9771 NY-56, Massena, NY 13662

Monday - Saturday: 10am - 6pm



Jelly Bean Campground


7 St Regis St, Brasher, NY 13613

Monday - Sunday: 8am - 10pm
Or Call (315) 389-4771 Before or After Hours

St. Lawrence County
Department of Highways




44 Park St, Canton, NY 13617


Monday - Friday: 7:30am - 3:30pm