Return the F.A.V.O.R.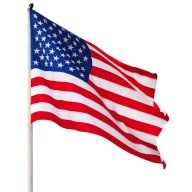 Veteran Discount Program
Find and Assist Veterans of Record
THANK YOU FOR YOUR SERVICE!
Identification cards (photo ID) are issued to honorably discharged Veterans at no fee by the St. Lawrence County Clerk.
Veteran must be a resident of St. Lawrence County.
Veteran must have their military discharge (DD-214) in hand or recorded in the County Clerk's Office.
Participating county merchants agree to honor the card by providing holders with a discount on purchases or services.
Participating merchants' names, addresses and discount particulars are printed on a handout for veterans when they are issued a card.
If a Veteran cannot locate their discharge papers, please contact the St. Lawrence County Veterans' Services Director Michael Boprey by phone, (315) 386-4754, fax (315) 386-2948 or Email Veterans Department.
View our list for participating businesses or call (315) 379-2237.
St. Lawrence County businesses interested in participating please complete an application and return to our office at the following address:
48 Court Street, Canton, NY 13617 by mail, by Fax: (315)379-2302.